More than just the standard of affordable housing.
Bydleni U Pekáren is a residential project for everyone who wants to live in the city, use all its advantages and at the same time be close to nature.
It will provide its owners with housing with all civic amenities and plenty of free time. A total of 17 apartments located near the Hostiva dam offer pleasant and affordable housing suitable for both couples and families with children. You can also use the generous shared garden. Units are ready for immediate handover in their current condition. Basement cubicles are newly created and a parking space is included in the price for selected units.
The building also includes office and non-residential spaces. All units are ready for immediate transfer to new owners.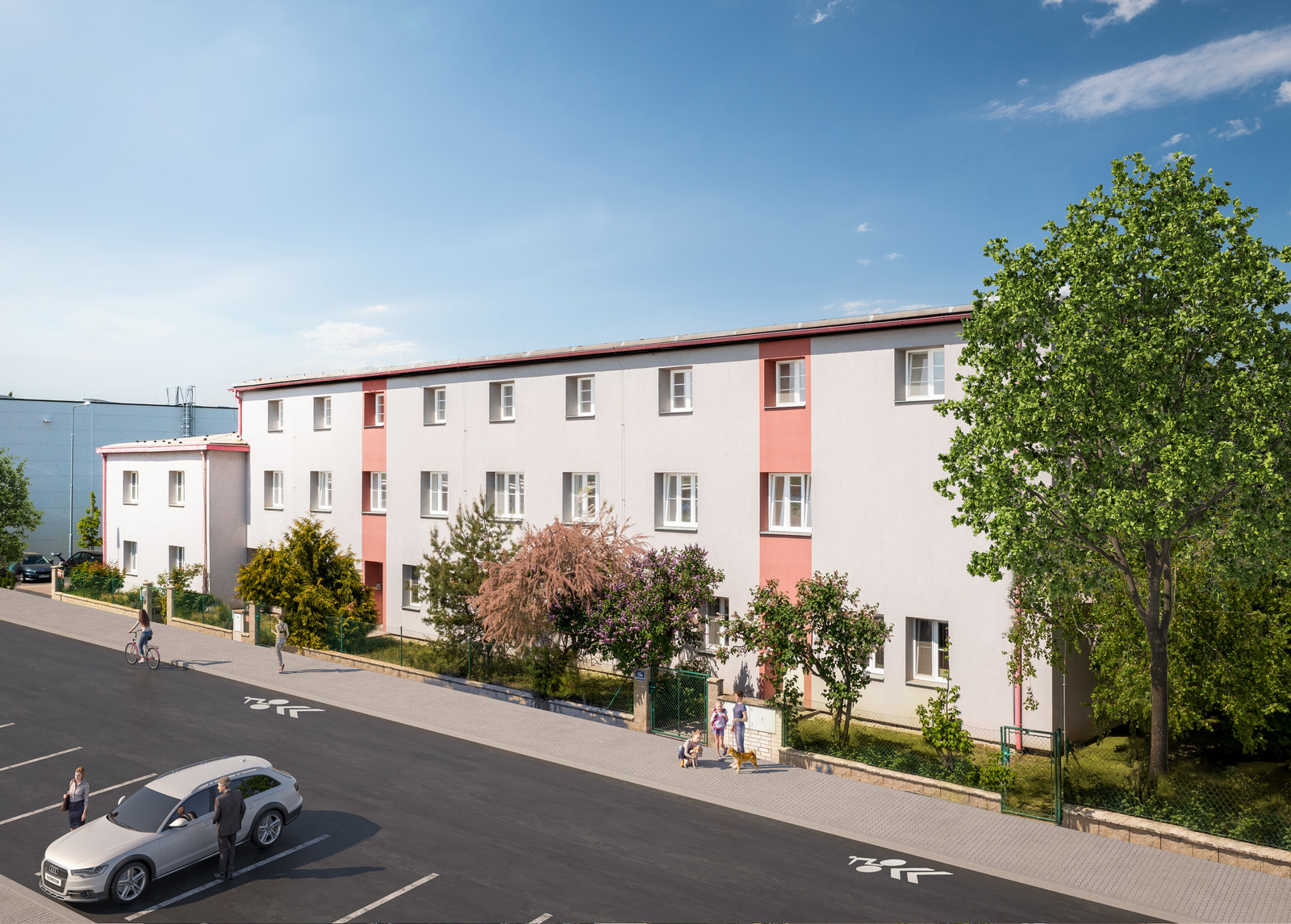 Sample unit ready for inspection
Units overview and pricelist
1. Floor below ground 1. Floors above ground cellar stall units currently available: 6
Non - residential unit 11 - Cellar 15,1 m²

all units
Number
Type
floor
Disposition

Orientation
Cellar stall (m²)
Total
area (m²)
Parking space
Price
11
Non-residential unit – storage room
1
store
S, W
No
376.9
assigned 2 places
Sold
12
Residential unit with a front garden
1
2+1
S
No
126.3
yes
CZK 7 865 000
13
Residential unit
1
1+1
S, N
2
56
no
CZK 4 779 000
14
Residential unit
1
2+1
S, N
2,5
73.8
no
Sold
15
Residential unit
1
3+1
S, N
4,3
107.2
yes
CZK 7 728 000
16
Residential unit
1
1+1
S, NE
2,3
55
no
CZK 4 842 000
21
Non-residential unit – office
2
office
W
No
180.2
no
CZK 11 353 000
22
Residential unit
2
1+1
S
2,8
65.7
no
CZK 4 975 000
23
Residential unit
2
2+1
S, N
4,7
83.1
no
CZK 6 984 000
25
Residential unit
2
3+1
S, N
2,5
96.9
yes
CZK 7 472 000
26
Residential unit
2
2+1
S, NE
2,1
84.7
yes
CZK 7 491 000
27
Residential unit
2
one room + kitchenette
N
2,1
34.9
no
Sold
28
Residential unit
2
one room + kitchenette
N
No
33
no
Sold
29
Residential unit
2
1+1
N, W
2
57.4
no
Verbal reservation until 2.10.2023
31
Residential unit
3
2+1
S
2,3
70.5
no
CZK 6 370 000
32
Residential unit
3
2+1
S, N
2,5
71.4
no
Sold
33
Residential unit
3
1+1
N
2,1
39.1
no
Sold
34
Residential unit
3
two rooms + kitchenette
S
No
46.8
no
Sold
35
Non-residential unit – office
3
office
NE
No
24.2
no
Sold
36
Residential unit
3
two rooms + kitchenette
S, E
2,2
49.4
no
Sold
37
Half-built residential accommodation unit
3
atypical
N
No
33.8
no
Sold
Purchase and Financing
The long-term cooperation of our company and Hypoasistent in financing the sale of apartments for client ownership enables to provide you with a unique offer for financing the purchase of an apartment in the U Pekáren project.
Hypoasistent is a contractual partner of 16 banks and, in cooperation with them, provides clients with individual discounts on interest rates and fees, precisely tailored for everyone. FREE mortgage loan processing. FREE processing of real estate estimate.
The restriction on the purchase of apartments to be owned by the clients from countries that are not EU member states is no longer in force. Foreign clients can now also buy an apartment as a private individual.
1 / Orally made reservation
After the decision on purchase has been made, we will reserve the respective unit for you for 48 hours.
2 / Agreement on Reservation and Preliminary Purchase Agreement
Within three working days after signing the Agreement on Reservation or the Preliminary Purchase Agreement you are required to pay a 10 % deposit of the purchase price.
3 / Purchase Agreement
Within 2 months of the signing of the future contract, the purchase contract will be signed and the remaining 90% of the purchase price will be paid from the loan or own resources.
4 / Handover of the unit
The unit is expected to be handed over in after signing the purchase contract and payment of the full purchase price
Location for a happy life
From the new home at U Pekáren, you will be close to everything important. You have a post office, restaurants within reach, and you can walk to shopping, take your children to school and to the public transport stop. In close proximity behind the house is the train station Prague - Hostivař. You will only have a 5-minute walk to the tram or bus stop.
Not far from home, a large piece of nature awaits you. Hostivařská dam beckons for a romantic walk or sports activities in the morning and in the evening. At the same time, the shopping centers VIVO Hostivař, Fashion Outlet Arena and Europark are located nearby.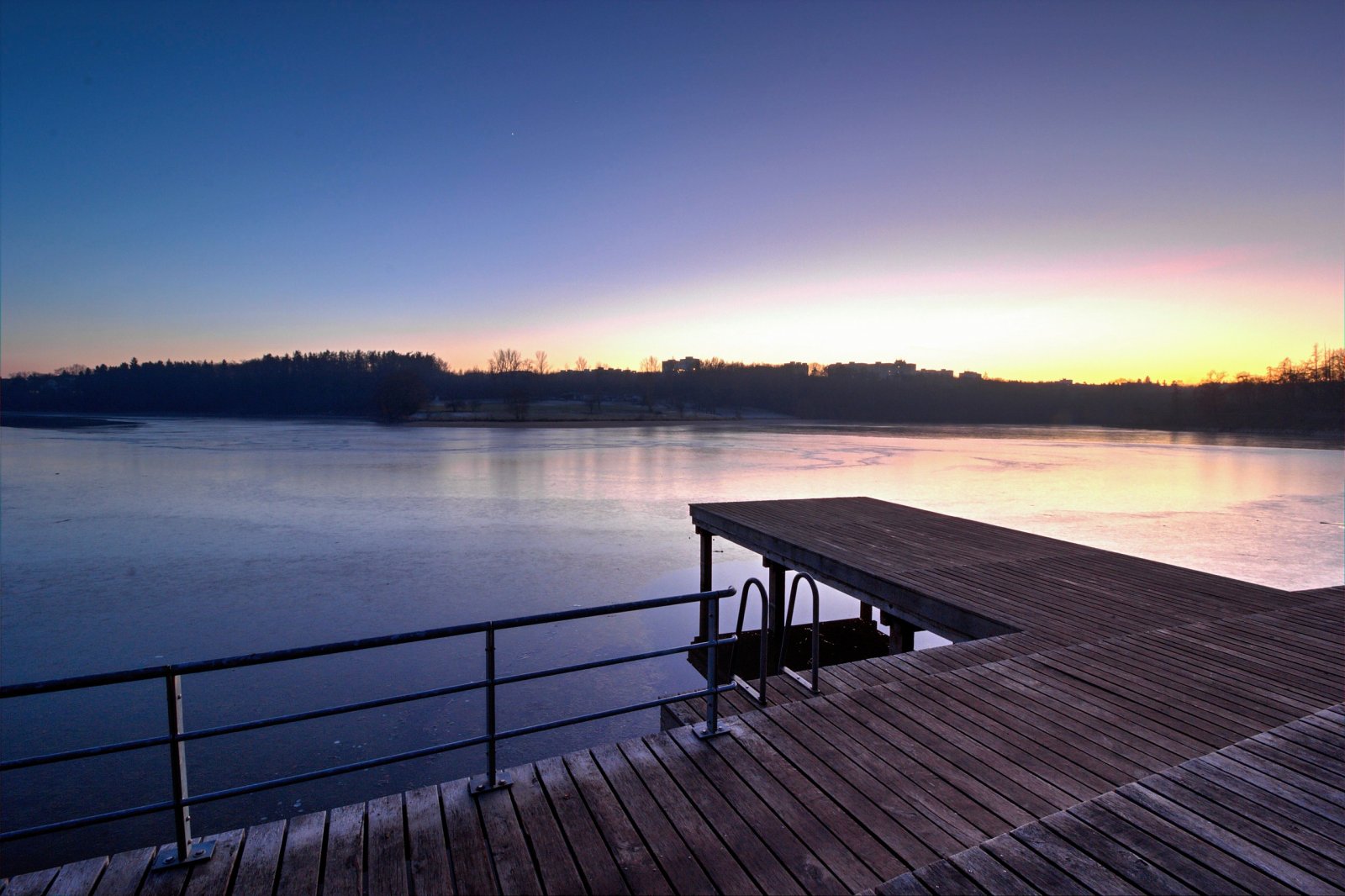 2 min
Pěšky na na vlak Praha - Hostivař
4 min
Pěšky na zastávku MHD
12 min
MHD do OC VIVO Hostivař
30 min
Pěšky k Hostivařské přehradě
The company PSN s.r.o. is the exclusive owner or exclusive seller of the properties offered. It has been active on the Czech market since 1991.
The Dancing House, the House of Fashion on Wenceslas Square or the exceptional Vanguard Prague project. In PSN's portfolio you will find the greatest architectural gems. Through sensitive reconstruction, with the help of renowned architects, we return their genius loci and seek their best use. We bring houses to life!